Sister Wives
Meri Brown Wants To Be With Different Women After Feeling Left Out
Meri Brown Wants To Be With Different Women After Feeling Left Out
Sister Wives star Meri Brown is showing signs of wanting new people in her life. She has been miserable over the past few seasons, especially in Season 18. She's aware that Kody no longer wants her yet she's still trying her best to be a part of the family. However, her recent Instagram post may be the answer to her struggles. Keep reading to learn more.
Sister Wives: Meri Brown Felt Completely Stuck
In the latest sneak peek of Season 18 Episode 3, Meri opened up about her struggles in the Brown family. According to the Sister Wives star, she was stuck in the middle of Kody's marriage problems and felt like a third wheel between him and Robyn. The 54-year-old patriarch has also made some questionable statements regarding his former first wife. One of which is saying he doesn't even know what to do with her anymore.
Meri Wants New People In Life
Meri has been different behind the cameras amid her complicated situation in Season 18. She loves to share motivational messages about worthying up and moving on. Recently, the Sister Wives star shared a quote about wanting to surround herself with different women who can talk about goals, ideas, and impact. Her quote also comes amid her estrangement from the ex-polygamy family. She remains quiet about Christine and Janelle, who are both thriving in life since leaving Kody. She did attend Gwedlyn's wedding in July, but there haven't been any online interactions between them since.
Moments later, Meri Brown shared another quote that talks about sitting with women who are committed to personal growth. It's no secret that former second and third wives barely talk about such topics. Though they enjoy posting fun photos with their kids online, especially on their outdoor trips.
Sister Wives: Meri Brown's NYC Adventures
Meri has also documented her recent trip to New York City. According to the Sister Wives star, her latest trip is part of her journey to personal growth. She's also there for business and to receive advice from different women who are known for their inspirational stories.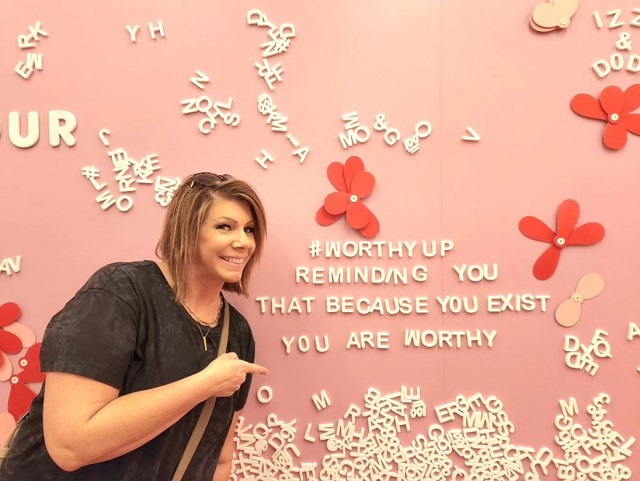 It's clear to see that Meri Brown is taking her advocacy of worthying up to the next level. Many are also showing support for the 52-year-old as she tackles a new chapter in life outside of polygamy.