Lois Rips Tracy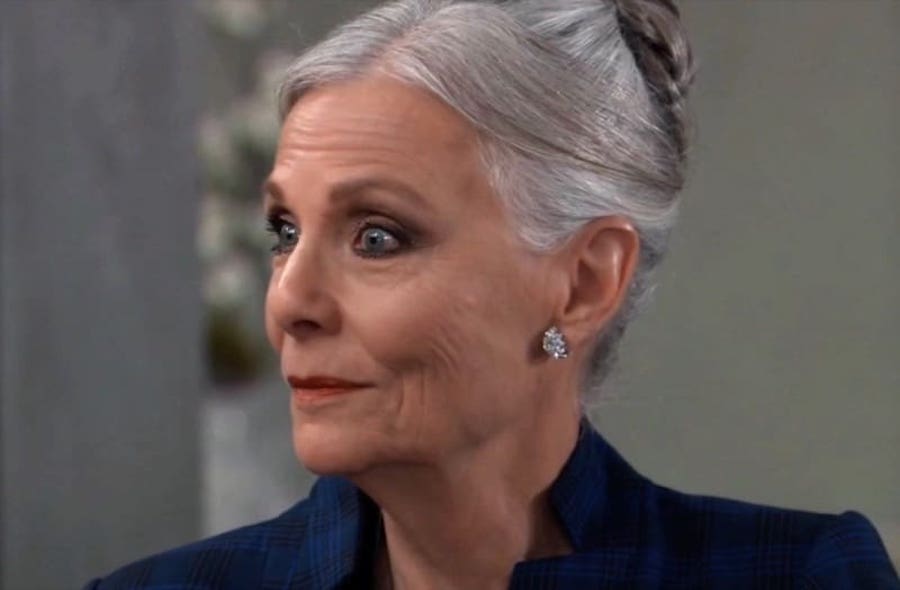 General Hospital spoilers say that this is going to be a heated confrontation that you are not going to want to miss. Lois gets in Tracy's face about her forcing Brook Lynn to spy on Deception on her behalf. Talk about 'I Know What You Did Last Summer.' Let's just say that things are about to burst. Keep reading below for everything you need to know.
General Hospital Spoilers: Lois Rips Tracy
Speaking to Soap Opera Digest in a new interview, actress Rena Sofer, who plays Lois on the hit ABC soap, previews, "Lois knows who Tracy is. She knows her Quartermaine ways. On the other side of that, she also knows that Tracy loves her daughter. But she knows that Tracy isn't always going to have the best intentions for Brook Lynn's future – at least not what Lois would want for her daughter. So, she's there to make sure that Brook Lynn knows how to take care of herself and not get caught up in, 'She's my grandmother and she loves me."'
General Hospital spoilers say that Tracy defends the actions she took to secure a stake in Deception and even claims to Lois that she did it for Brook Lynn. But Lois is not buying it. She knows there's more to what Tracy is teling her and she's determined to find out what the truth is, too.
General Hospital Spoilers: Lois Wants To Know The Truth And Nothing But The Truth
Rena continues, "Lois buys that in Tracy's mind, yes, she's doing what she's doing for Brook Lynn. The problem is, that doesn't necessarily mean that's the right choice for Brook Lynn. So, Lois needs to keep an eye on the situation. But she's not a meddler, and she's not going to meddle in her daughter's life. Lois trusts her daughter to make her own decisions."
Watch this space as we have a feeling there is so much more to come. Meanwhile, it goes without saying that General Hospital fans will have to tune in for all of the action! Meanwhile, let us know what you think by leaving us a line with your thoughts in our comments section below. General Hospital airs weekdays on the ABC network. Check your local listings for times.
Be sure to catch up with everything on GH right now.