Young and the Restless
The Young And The Restless Spoilers: Tucker's Secret Weapon Against Billy-Sends Audra To Seduce Him?
The Young And The Restless Spoilers: Tucker's Secret Weapon Against Billy-Sends Audra To Seduce Him?
The Young and The Restless spoilers and updates tease Tucker McCall (Trevor St. John) has a secret weapon against Billy Abbott (Jason Thompson).
The Young and the Restless Spoilers Highlights
That same secret weapon might just work against Kyle Abbott (Michael Mealor) as well, as Tucker plots to send Audra Charles (Zuleyka Silver) to seduce Billy!
The Young And The Restless Spoilers – Killing Two Abbott Birds With One Stone
Tucker is certainly not averse to killing two Abbott birds with one stone, even if they are Ashley Abbott's (Eileen Davidson) brother and nephew.
Ordering Audra to seduce Billy will be a test for her too, since Tucker was worried all along about her getting too close to Kyle.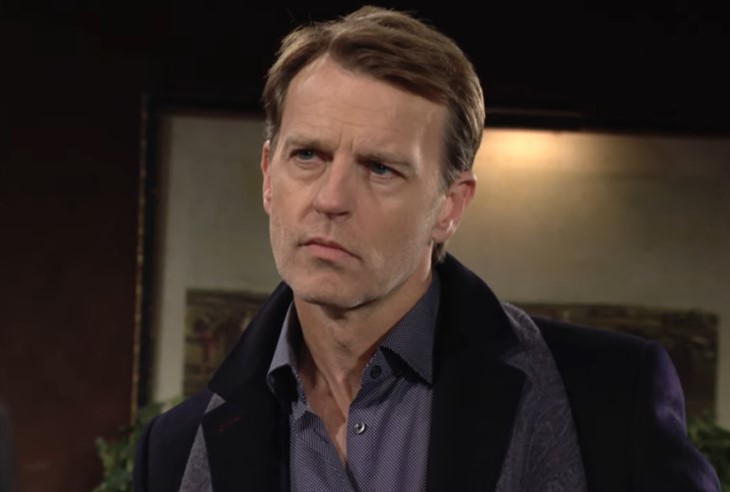 If he's going to use Audra as his secret weapon against the two Abbotts, she can't be so caught up in her feelings that it hampers her judgment.
Tucker definitely wants Billy out of the picture, plotting a bold move against him, and using Audra to blow up his relationship with Chelsea Lawson (Melissa Claire Egan) is a start.
Chelsea and Billy are the best thing that's happened to each other recently, and Tucker wants to blow that up so Billy's off his game.
ALSO READ: Y&R Spoilers: Adam Pushed To The Brink – Victor Regrets Treacherous Plan?
Y & R Spoilers – Tucker McCall Knows Audra Charles Can Do It
Tucker knows Audra can do it, he has the highest confidence in her powers of seduction and skillful surveillance-she can get Billy off his guard just like she did Kyle.
Audra swooped in on Kyle when he was having problems with Summer Newman-Abbott (Allison Lanier) although that was Audra's own doing, not Tucker's orders.
Tucker knows if he can orchestrate Billy's breakup with Chelsea through Audra's seduction, then he can orchestrate Billy's failure at work as well.
No doubt Kyle would have some objections to that plan should he find out about it, but Tucker will stress that Audra will have to make sure Kyle doesn't find out.
ALSO READ: The Young And The Restless: Tragic Details About Doug Davidson
The Young And The Restless Spoilers – Taking Advantage Of Billy Abbott's Drinking Problems
Tucker will make sure that Audra takes advantage of Billy's drinking problems in the past and that plying him with liquor is probably the quickest way into his bed.
Even if Audra's unsuccessful at the seduction, if she can get him drunk enough she can stage it to look like they did the deed, and blame the liquor.
Billy knows the mistakes he made in the past and would easily believe he's failed again even if he doesn't have the head knowledge to back it up.
As for Kyle, if he does find out he won't like it but he might have to put up with it if he wants to run Jabot. That might be the price he has to pay in order to get back in the leadership role Billy has now.