Young and the Restless
The Young And The Restless Spoilers: Kyle Pivots Between Good And Evil – Audra Tips The Scales
The Young And The Restless Spoilers: Kyle Pivots Between Good And Evil – Audra Tips The Scales
The Young and the Restless spoilers document that Kyle Abbott (Michael Mealor) has convinced himself to throw in with Tucker McCall (Trevor St. John). The connection to Audra Charles (Zuleyka Silver) has proven fortuitous for St. John's spurned character, who intends to use Kyle's anger against his father. Audra appeared to be falling for Kyle while telling Tucker it was just business. Silver's character had her heart broken by Noah Newman (Rory Gibson) and is transferring that part of her backstory in presenting a defensive front.
Kyle has come to care for Audra, which is enabling him to be swayed into betraying the Abbott family. Jack Abbott's (Peter Bergman) recently overheard comments, about him not being ready to handle the responsibility of being co-Chief Executive Officer at Jabot stung hard.
The Young And The Restless Spoilers – Jack Abbott Made The First Mistake
Kyle missed the point of Jack's reveal. Mealor's character has been behaving like a boy who got a toy he believed was beneath him on Christmas rather than realizing that his father's point was correct.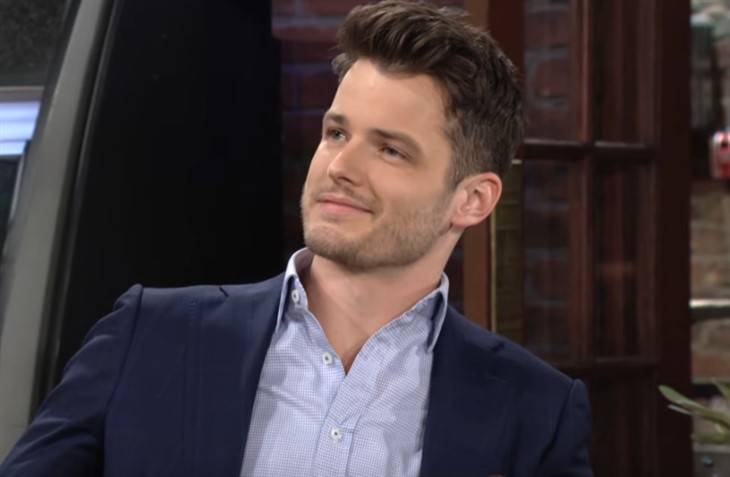 Jack was chiding himself when he said that Kyle had not earned his position. Giving Kyle that type of prestige when he had not worked for a long enough period and lacked depth and breadth.
The request to head Marchetti, after Kyle and Summer Newman Abbott (Allison Lanier), convinced Jack to purchase the Italian company, can also be challenged in retrospect.
Y&R Spoilers – Kyle Abbott Has Not Been Loyal
Jabot was hamstrung when Kyle was not receptive to his father's request that he step aside after Mealor's character wanted to divorce Summer.
Unable to handle his emotions, Kyle threw Summer off because she covered for her mother's death hoax mistake.
Devoted viewers know that long before the above, Kyle struck back at Jack by ponying up to Victor Newman (Eric Braeden).
That younger edition of the Kyle character knew the Moustache was Jack's nemesis and used that weapon when allowing Victor to become his mentor and father figure.
Of course, Jack intentionally mentored Adam (currently played by Mark Grossman) to jab Victor. So, again, Jack must partially blame his example when responding to Kyle's decisions.
The Young And The Restless Spoilers – Tucker McCall Is A Major Manipulator
Tucker truly wants to topple the Abbott clan. He sees Jack, in particular, as the leading person who influenced Ashley Abbott McCall's (Eileen Davidson) decision to stay at Jabot.
Audra has a very high appeal on a personal level. She is using that to exploit Kyle's renewed feeling that his father does not respect him.
But devoted fans know that Kyle still stands ready to reverse his choice and is a key figure who can prevent Tucker from defeating the Abbotts and taking Jabot on Y&R.
This site is a leading source for everything linked to The Young and the Restless. Check back regularly for Y&R spoilers and news!