Young and the Restless
The Young And The Restless Spoilers: Doug Davidson Speaks Out About Paul Williams Recast
Doug Davidson Speaks Out About Paul Williams Recast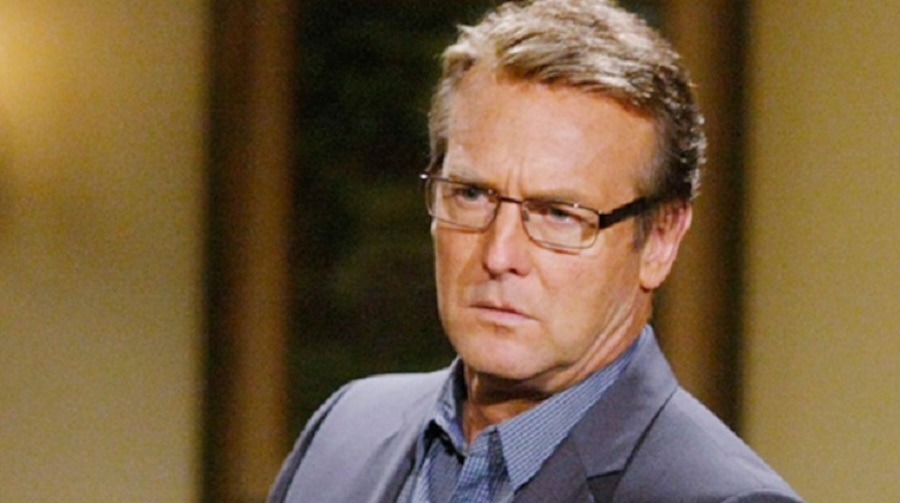 The Young and the Restless spoilers say that even fans and critics knew this was going to happen sooner or later. There's some speculation that suggests Paul Williams might be recast with a new actor. And seeing how it doesn't look like Doug Davidson will be reprising the role ever again, he sure does have some things to say about it. Here's what you need to know.
The Young and the Restless Spoilers: Doug Davidson Speaks Out About Paul Williams Recast
When one Twitter follower began the discussion by writing, "I think the original poster is referring to a few recent mentions about the Danny/Christine storyline that is currently brewing. I still feel in my gut that a Paul Williams recast is looming. Brace yourself," it didn't take very long for Doug to chime in. He wrote, "I am okay with whatever they think might work for the show."
Needless to say, many of Doug's social media followers sure did have a lot to say about the matter as well. Some even commented with, "You are so very gracious. I am not sure I would be as kind if I were in your shoes. You should still be playing Paul and a recast is a bad idea," along with, "It might be a recast but Christine crying like that, not good. Something bad is coming. I hate they did this to Paul. You are why I got into Y&R with previews of Paul and Andy chasing bad guys and Jazz with them. Those were the great days of soaps."
The Young and the Restless Spoilers: Who Will Play Paul Williams Next?
Another critic wrote, "I was worried they were ready to say he was killed somehow. Or an illness. I'm bracing for that. Did not sound good in previews. I thought how did Doug feel about that? Not happy myself."
And then there was this comment as well, "Doug is the only Paul in my eyes. I think Christine is going to tell Danny that Paul wants a divorce."
It goes without saying that The Young and the Restless fans will have to tune in to find out what will happen next. In the meantime, let us know what you think by leaving us a line with your thoughts in our comments section below. The Young and the Restless airs weekdays on the CBS network. Check your local listings for times.
Be sure to catch up with everything on Y&R right now.