The Bold and the Beautiful Vandal: Dollar Bill is no longer respected!
The Bold and the Beautiful (B&B) spoilers suggest that Dollar Bill Spencer's (Don Diamont) role was reduced. This comes on the heels of Wyatt Spencer (Darin Brooks). Fans noticed this coy clue in a new episode.
The Bold And The Beautiful Spoilers Highlights
According to The Bold the Beautiful spoilers, Dollar Bill's role has been reduced. He used to be the corporate tyrant of Los Angeles. That's not the case anymore. Bill is regarded as a side character.
The Bold And The Beautiful Spoilers – Dollar Bill's Role Reduced
The user SinnRising posted on the SoapCentral.com Message Boards: "So Dollar Bill has been reduced to a 'talk to.' He's taken Wyatt's place as Liam's talk to."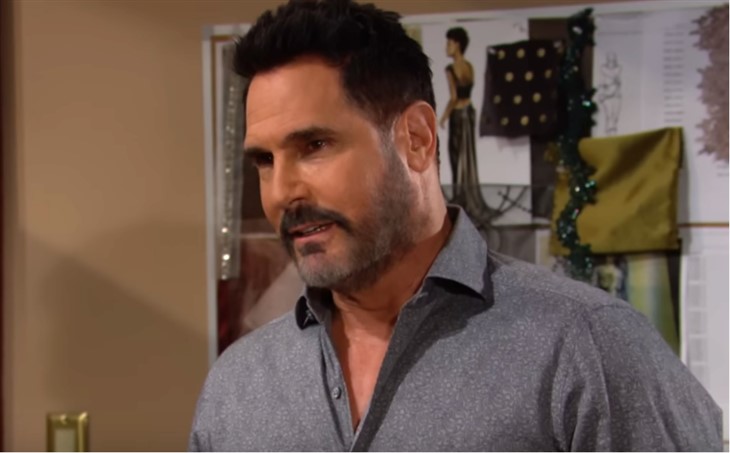 Liam Spencer (Scott Clifton) has no one else to turn to now that his brother is gone. He will have to turn to his father as his life continues to crumble all around him.
Liam is still dealing with the aftermath of his divorce from Hope Logan (Annika Noelle). On top of that, Steffy Forrester (Jacqueline MacInnes Wood) rejected him and went back home to her husband Dr. John "Finn" Finnegan (Tanner Novlan).
ALSO READ: The Bold And The Beautiful Spoilers: Steffy's New Attitude – Finn Thrilled Family Intact
Bill encouraged Liam to continue pursuing Steffy. He's an advocate for their relationship. Wyatt would've told Liam to fix his marriage to Hope. He believed they should've reconciled their marriage.
"And is he encouraging Liam? Whew, if we get devious Liam without the whining I am here for it. Then when he gets choked out by Finn I will be also there for that," one fan wrote.
"I hope Bill doesn't end up like Wyatt did… out the door. This is exactly how the end started for Wyat… being nothing but a prop to Liam," another user noted.
B&B Spoilers – Bill Spencer Sides With Liam Spencer
According to The Bold and the Beautiful spoilers, Bill is siding with Liam. He is encouraging his son to break up Steffy's marriage.
ALSO READ – Is John McCook Leaving The Bold And The Beautiful
Bill doesn't believe that Finn is good enough for Steffy. He hasn't trusted him ever since he embraced his mom Sheila Carter (Kimberlin Brown).
Bill could be on the way out the door as well. Weeks ago, rumors swirled that Diamont might leave the show after Brooks' exit. For now, it looks like his role has been reduced. Some fans blame the writers for reducing his prominent role and making him as dumb as his son.
What are your thoughts on Bill's role being reduced? Do you think he's headed on the way out? Do you want more Dollar Bill Spencer? Sound off below in the comment section.
As always, check back for more The Bold and the Beautiful spoilers, news, and updates.
For more about what's happening on your favorite soaps and more ways to connect with us, join the conversation on our Facebook Page, check out our Twitter feed, look for an update on our Instagram, follow us on Threads , Always stay up-to-date with us on Google News, or drop us an e-mail HERE! See you there!