General Hospital
General Hospital Spoilers: Sonny Misses Warning, Arrested By The Feds, Can He Get Out Of This One?
Sonny Misses Warning, Arrested By The Feds, Can He Get Out Of This One?
General Hospital Spoilers indicate that Sonny Corinthos (Maurice Benard) has been arrested on new Federal Changes tied to the Pikeman Deal.
Is there any way that Sonny can get out of this mess? Should Carly have answered Carly's call?
Diane Miller Gets To Work On Sonny's Case
General Hospital Spoilers suggest that Diane Miller (Carolyn Hennesy) will drop everything and immediately start working to free Sonny.
Of course, this may mean that freeing Drew Cain (Cameron Mathison) may have to wait just a bit until Diane can handle this.
In the meantime, Carly, Michael Corinthos (Chad Duell), and Dex Heller (Evan Hofer) try to see how this happened.
Unfortunately, the three of them come up with one suspect and that is Josslyn Jacks (Eden McCoy) after all.
Josslyn was furious when Carly smashed the flash drive and she recently said she wished they had used the flash drive to put Sonny away.
Could Josslyn have turned Sonny in after all? Would Josslyn do that knowing Dex was working that night?
GH Spoilers: Josslyn Jacks Proves Her Case
Josslyn will be furious over even being accused of this. How could Josslyn have done this without the flash drive?
It isn't like Josslyn could have had it repaired and then turned it in. Josslyn knows that Michael and Dex are protecting Sonny and she certainly would not use something that could take those two down as well.
Sonny could have gotten himself caught some other way as well. Perhaps the fake information is what gets him in trouble and Sonny may have set himself up for a fall with he fake information.
The feds would have to wonder why Sonny is giving out fake information on Pikeman and how he knows anything about it.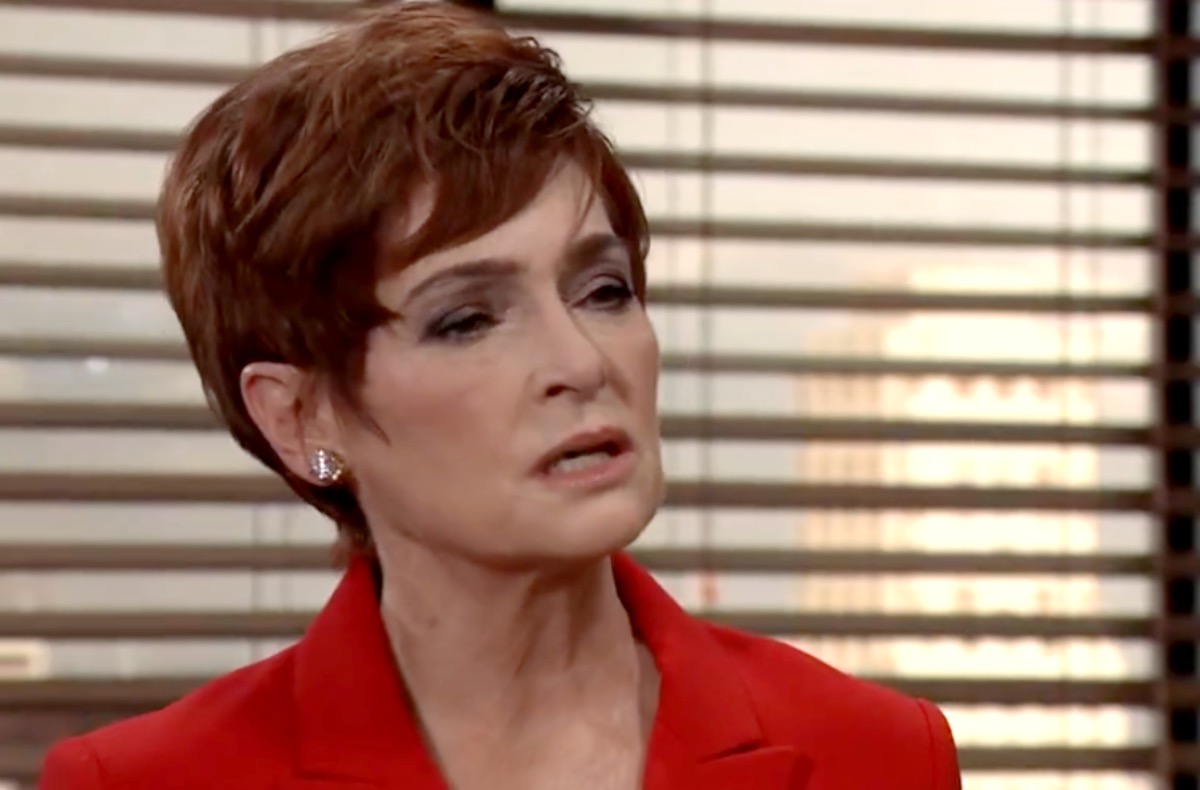 General Hospital Spoilers: Is There Hope For Sonny Conthios?
Likely, this will end up getting sorted out in the end because Diane always saves Sonny one way or another.
Will Sonny and Diane get to the bottom of who is after Sonny? Ava would have never done this to Sonny because of Ava, Sonny was trying to set up Austin Holt's (Roger Howarth) boss and help him save his child. Could this arrest be a setup?
Sonny may just be playing this to flush out the person trying to take him down. Sonny and Brick (Stephen A. Smith) have discussed this and believe this could have been an inside job.
Are Brick and Sonny responsible for this whole situation? Will the truth come out in time to put the real criminals behind bars?
Be sure to catch up on everything happening with GH right now.