General Hospital
General Hospital Spoilers: Blair Is An Unwelcome Surprise For Martin
Blair Is An Unwelcome Surprise For Martin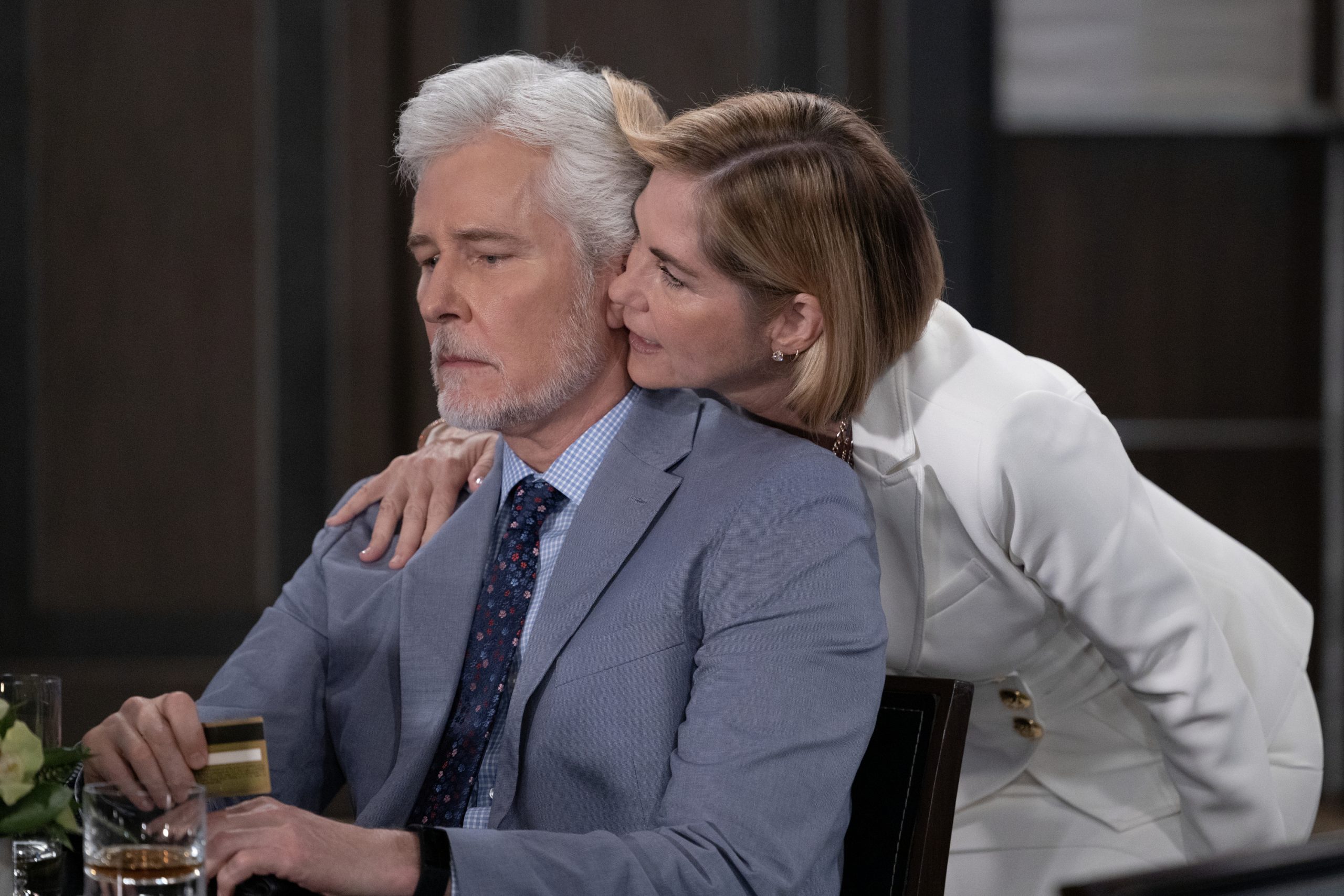 General Hospital Spoilers: Blair Is An Unwelcome Surprise For Martin
According to the latest edition of Soap Opera Digest, Blair Cramer suddenly appears in Port Charles, much to everyone's surprise. After being away for nearly a decade, she shows up to meet with her secret co-conspirator, Tracy. But it's her ex Martin who is the most shocked to see her.
General Hospital spoilers say that Martin, who is most certainly aware that his ex is in the room, is trying not to let anyone see him sweat over this. Actress Kassie DePaiva, who plays Blair on the hit ABC soap, tells the publication in a new interview, "Martin was a little bit of a worm. He gave Blair's idea for the Deceptor to Lucy. That was her idea and he whispered in Lucy's ear and told her, 'You know, this is really a great idea. I think it's your idea, Lucy.' Well, it's Blair's idea, and that's where his deception comes in, where Martin has deceived BLair, and she's like, 'It's gonna cost you this time, buddy.'"
General Hospital Spoilers: What's Next For Martin?
General Hospital spoilers say that Blair messes around with Martin and there's even some fun banter. There's even a cat and mouse game. When Lucy leaves, that's when Blair makes her move. Kassie previews, "It's very well written and I think Michael and I have a good chemistry. He pretends he doesn't see me and she's like, 'Yeah, you saw me all right.' 'No, I didn't! But anyway, what are you doing, sitting here talking to Tracy Quartermaine?' And I go, 'I thought you didn't see me!'"
It goes without saying that General Hospital fans will simply have to tune in to find out what will happen next! Watch this space as there is more juicy General Hospital drama to come. Meanwhile, let us know what you think by leaving us a line with your thoughts in our comments section below. General Hospital airs weekdays on the ABC network. Check your local listings for times.
Be sure to catch up with everything on GH right now.