90 Day Fiancé
90 Day: The Single Life Spoilers: Debbie Johnson And Tony Starcevich Make Huge And Shocking Announcement
90 Day: The Single Life spoilers reveal that Debbie Johnson and Tony Starcevich have been going strong these days.
These two have kept their lives pretty private since their time on the show. Debbie and Tony met face to face for her birthday weekend in Las Vegas.
They had been chatting online for a few months and Debbie fell in love with him very quickly. TLC cameras shared a lot more of these two than viewers would have liked, but Debbie got her groove back. It seems that Tony and Debbie are still living together in Canada, but in their newest update, fans were excited to see their announcement.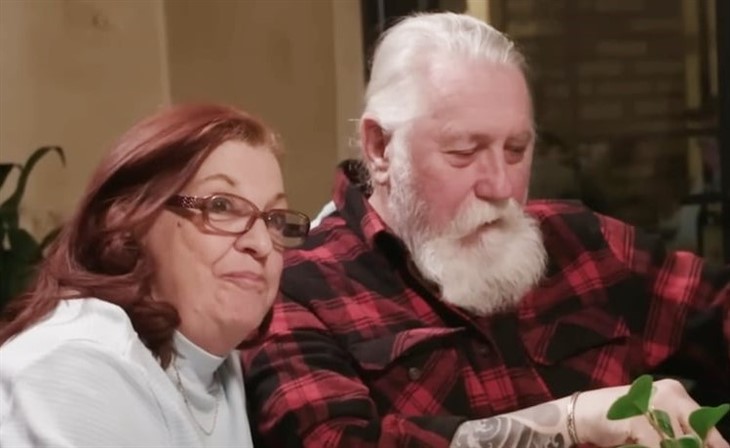 90 Day: The Single Life Spoilers – Tony Starcevich And Debbie 

Johnson

 Today
In her newest post on Instagram, Debbie shared a huge announcement with her fans. She shared a picture of the two of them together.
She captioned the photo, "Tony took me to the PNE to see Billy Idol. He was fantastic." Her fans were quick to share what they thought about her newest update and tell her that they were so happy for her and Tony still being together.
One of her fans wrote, "Debbie, you are living a more amazing life than me! You are goals! I wanna do half the stuff you do on a regular basis."
Not only did Debbie share that they had attended the concert together, but she also added a picture of the two of them doing "Meet & Greets" together for their fans.
Some of her fans pointed out that they did get to meet them and they were a pleasure to talk to. One wrote, "It was so lovely to talk with you and Tony today, you are both such lovely people."
Another added, "I loved our visit today. You and Tony are so genuine and down to earth. You are such a lovely couple and I am so glad that I got to meet you both."
90 Day: The Single Life Spoilers – Debbie 

Johnson

's Relationship With Colt 

Johnson
For fans of 90 Day Fiance, they may remember that Debbie's claim to fame was being Colt Johnson's mother.
When Colt was married to Larissa dos Santos Lima, Debbie was constantly butting into their relationship. Debbie and Larissa never saw eye to eye and some blamed Debbie for his marriage failing.
Of course, Colt has moved on and he is now married to his best friend, Vanessa Guerra. They have had a lot of ups and downs since, but for the most part, they seem to be doing well.
We will continue to keep an eye on Debbie and Tony for more updates on their relationship.
Be sure to catch up on everything happening with 90 Day: The Single Life right now.