Young and the Restless
Young And The Restless Spoilers: Chance's Fresh Start, Decides To Head Up Marchetti Security?
Young And The Restless Spoilers: Chance's Fresh Start, Decides To Head Up Marchetti Security?
Young and the Restless (Y&R) spoilers for the week of November 13th suggest that Chance Chancellor (Conner Floyd) will contemplate a fresh start when it comes to his career.
The Young and the Restless Spoilers Highlights
His recent shooting has him shaken up, and along with his mom Nina Webster's (Tricia Cast) encouragement, he'll contemplate a career change.
The Young And The Restless Spoilers – Summer Newman Could Use A Good Man At Her Company
Y&R spoilers hint that a job opportunity may arise at Marchetti. In typical soap opera fashion, Summer Newman (Allison Lanier) may suddenly be in desperate need of a head of security for her company, and with Chance's experience as a police officer and federal agent, he'll score the job, no problem.
As Summer has a massive crush on her friend, hiring him will be a no-brainer; however, how will Sharon Rosales (Sharon Case) feel about all this?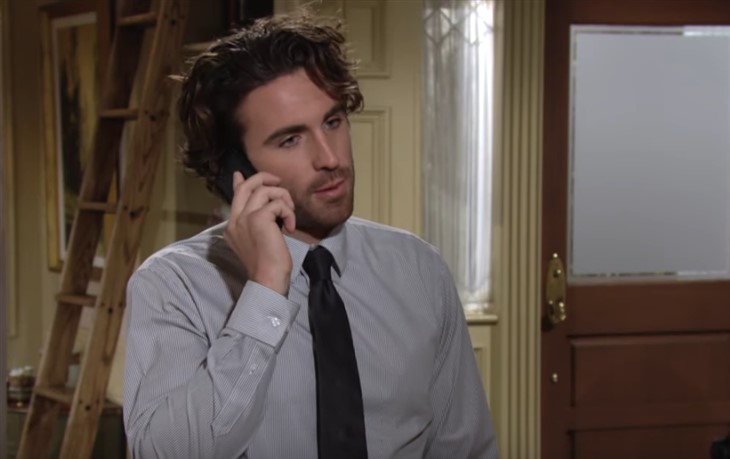 Y&R Spoilers – Sharon Rosales Versus Summer Newman
Sharon knows that Summer has feelings for her boyfriend. Still, she won't be the type to hold Chance back. She, too, knows the dangers involved with being a police officer, after all, she was married to one, once.
ALSO READ: Y&R Spoilers: Nikki Newman NOT Claire's Real Target
With that said, she may be relieved her boyfriend has made the choice on his own to pursue a less dangerous job.
He not only has Sharon and Nina to think about, but Dominic Newman-Abbott-Winters-Chancellor (River and Rainn Ware) to consider.
Living his life on the edge and serving his community and country is something Chance has already done, maybe it's time to live his life for his family, friends, and son.
ALSO READ: The Young And The Restless: Tragic Details About Eric Braeden
Regardless, if Chance starts working with Summer, the two will undeniably get that much closer and he may play into Ms. Newman's hand.
Sharon will not be happy about this, and there's a good chance the two ladies could have an even bigger confrontation than the one they shared recently.
Will Chance start work at Marchetti? Could he and Summer get closer? Join the conversation in the comments section.
Tune into your favorite CBS soap daily to watch the drama unfold and visit this site regularly for the best Young and the Restless news, updates, and spoilers.
For more about what's happening on your favorite soaps and more ways to connect with us, join the conversation on our Facebook Page, check out our Twitter feed, look for an update on our Instagram, follow us on Threads , Always stay up-to-date with us on Google News, or drop us an e-mail HERE! See you there!