Young and the Restless
The Young And The Restless Spoilers: Audra Dumps Kyle And Victoria Gets Played – Chaos Ensues
Audra Dumps Kyle And Victoria Gets Played – Chaos Ensues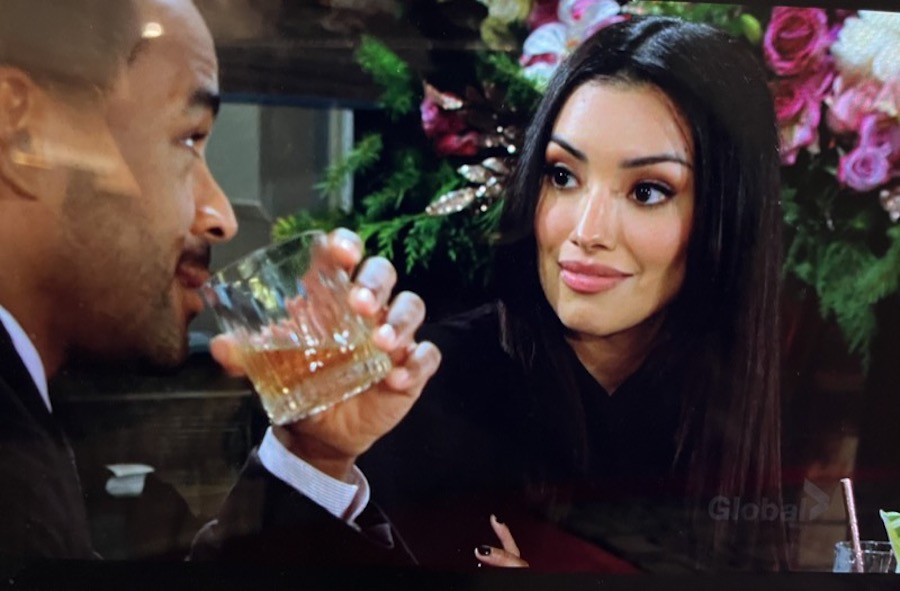 The Young and the Restless spoilers say that Kyle Abbott is going to find himself in between a rock and a hard place. After he made the decision to drop his wife Summer Newman and start an illicit affair with Audra Charles, it looks like that's all going to blow up in his face. That's because Audra will dump him for none other than Nate Hastings. And yes, all chaos will ensue at the Newman Ranch because there's no way that Victoria Newman is going to let this go down without a fight. Keep reading below for everything you need to know.
The Young and the Restless Spoilers: Audra Dumps Kyle And Victoria Gets Played – Chaos Ensues
According to the latest spoilers for The Young and the Restless, Audra is certainly worried about her job, but Victor Newman tells her that she has nothing to worry about. Still, she summons Nate Hastings to talk about it. He tells her not to worry and to stay positive and that at the end of the day, everything will be ok. While she's with Nate, Audra gets a text message from Kyle asking her to meet him for dinner. Audra tells him that she can't make it but fails to tell him that she's with Nate. At this point, it's pretty clear who she would rather spend the evening with.
At the same time, Nate texts Victoria Newman and asks about how things are going in Los Angeles. Since Victoria is stuck dealing with some business there, Audra decides to invite Nate for dinner instead.
Clearly, everyone can see the signs already. It seems like it will take no time for Audra and Nate to hook up again, leaving both Kyle and Victoria in the dust. And yes, both Kyle and Victoria are going to have a very hard time processing this all as this will leave them both humiliated and utterly embarrassed.
The Young and the Restless Spoilers: Victoria Won't Be Able To Take The Humiliation
It goes without saying that The Young and the Restless fans will have to tune in to find out what will happen next! Watch this space as there's more to come. In the meantime, let us know what you think by leaving us a line with your thoughts in our comments section below. The Young and the Restless airs weekdays on the CBS network.