Bold and the Beautiful
The Bold And The Beautiful Spoilers: Thomas Discarded, Hope's Actions Spur Villain's Evil Revenge Scheme?
The Bold and the Beautiful spoilers reveal that Thomas Forrester (Matthew Atkinson) turned himself around in an incredible way. Even though Thomas could take advantage of Hope Logan's (Annika Noelle) confusion, the tables turned. Now it seems that Hope is just using Thomas and will discard him when she is done playing.
However, Hope's cruel and thoughtless actions could turn Thomas into an even worse villain than before. Keep reading to find out what is coming up in the CBS soap opera.
The Bold And The Beautiful Spoilers – Thomas Forrester's Turnaround
B&B spoilers reveal that Thomas was obsessed with Hope for years. Thomas went to extreme lengths in order to get Hope away from Liam Spencer (Scott Clifton) and into his arms. Thomas truly believed that Hope was meant to be with him and be a mother to Douglas Forrester (Henry Joseph Samiri).
However, Thomas eventually learned his lessons. With Taylor Hayes (Krista Allen) help, Thomas turned his life around. Thomas also admitted that he will always love Hope but is no longer dangerously obsessed with her.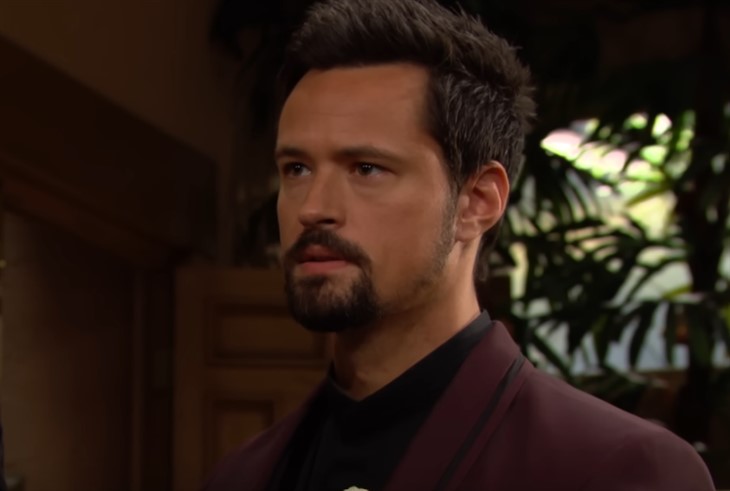 B&B Spoilers – Liam Spencer's Divided Heart
After Thomas' turnaround, Hope gave him another chance to work on her fashion line. However, that's when things got interesting.
Suddenly, Hope found herself fantasizing and being drawn to Thomas. That led to a forbidden kiss in Rome, which led to Liam walking out on the marriage.
Since then, Hope claims to be single. However, Hope also makes time to have fun with Thomas. The only problem is that Thomas is going to lose in this situation.
The Bold And The Beautiful Spoilers – Thomas Forrester Deceived & Damaged
The Bold and the Beautiful spoilers reveal that Hope already tried to reunite with Liam after bedding Thomas. When Liam rejected her, Hope was once again back in Thomas' orbit.
Now, Hope asked Thomas to keep their romance a secret. So, Taylor is right to be concerned about Hope and Thomas' "agreement."
It seems that Thomas is being honest about his feelings and expectations. Hope really isn't, though. Hope is keeping Thomas on a leash and eventually, Hope will be done with him. That certainly seems to be what's ahead after Hope's conversation with John "Finn" Finnegan (Tanner Novlan).
B&B Spoilers- Villain's Revenge?
Hope might not understand how her actions with Thomas could blow up. Even though Thomas is well now, Hope is playing with his heart and mind. After Hope is done using Thomas, she will discard him like a piece of garbage.
While Hope will continue living her best life, Thomas could crack mentally. Thomas might not chase after Hope to get her as fans expect, though.
Thoams could be so angry at being tricked and used by Hope, that he could go after her in a dangerous way. Will Hope go too far, and could she pay the price?
Be sure to catch up on everything happening with B&B right now.