Bold and the Beautiful
The Bold And The Beautiful Spoilers: Thomas And Hope's Dream Wedding Will Be A Nightmare
The Bold And The Beautiful Spoilers: Thomas And Hope's Dream Wedding Will Be A Nightmare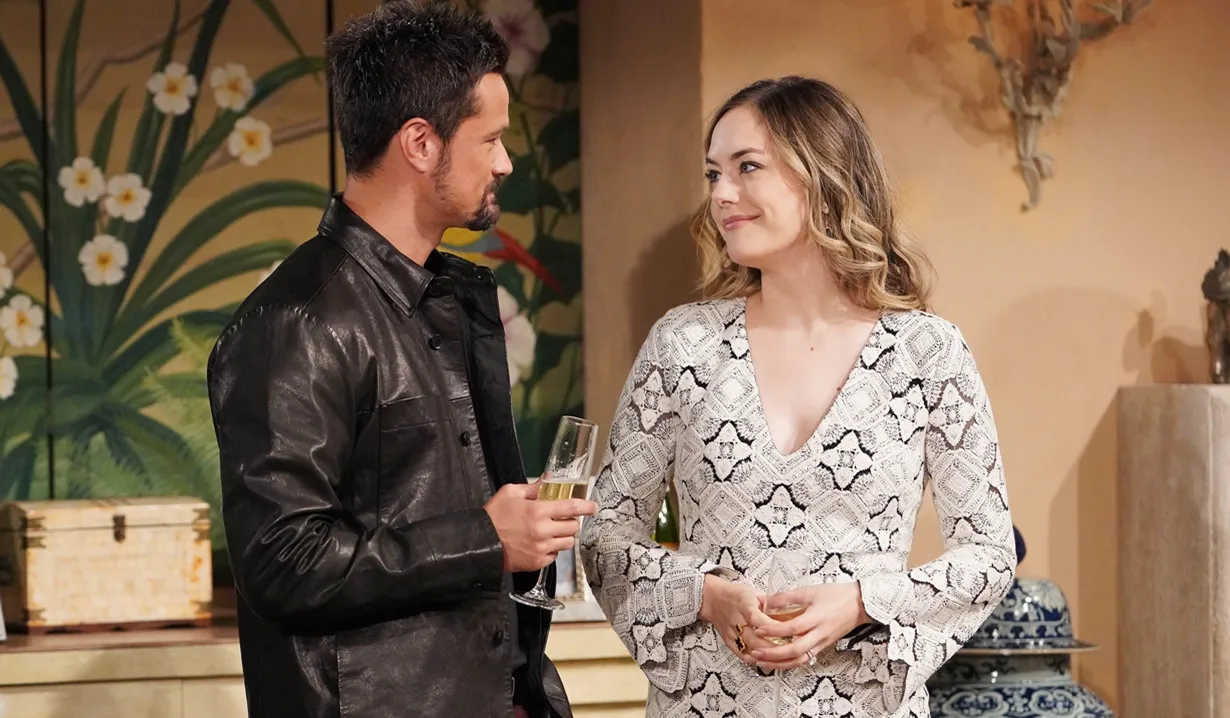 The Bold and the Beautiful spoilers say that Hope Logan is finally turning around and realizing that Thomas Forrester might just be the one and only man for her. And of course, Thomas is going to do everything to keep her in his arms so much so that fans can expect quite the engagement in the coming weeks ahead. But when there's an engagement, there's also a Forrester wedding and with any Forrester wedding, there's trouble. Keep reading below for everything you need to know.
The Bold and the Beautiful Spoilers: Thomas And Hope's Dream Wedding Will Be A Nightmare
This is not Hope Logan's first time down the aisle and it's certainly not Thomas Forrester's either. But this time around it's a little bit different as both Thomas and Hope have never loved anyone as much as they love one another. Thomas is willing to give Hope the world and the dream wedding that she's never had. But if there's anything that we've learned about life in this fictional town of Los Angeles, it's that almost every dream event turns into a nightmare.
The Bold and the Beautiful spoilers suggest Thomas and Hope's wedding is going to be a messy one, and that's only because there are going to be so many people intervening and trying to stop the wedding from even proceeding. You better believe that Brooke Logan will be the first one who will try to pull the plug on everything, followed by Liam Spencer. Sure, Liam might have moved on with Steffy Forrester, but his jealousy will get in the way as he'll try to convince Hope that she's making the worst mistake of her life.
The Bold and the Beautiful Spoilers: What's Next For Hope And Thomas?
Now, whether or not Thomas and Hope will be able to make it to the honeymoon stage remains to be seen, but that's going to be particularly hard. That said, Thomas is going to do whatever it takes to save the wedding before it becomes a disaster. Watch this space.
Tell us, what do you think of this story? Let us know in the comments section below. Also, come back right here for all the latest news and spoilers on your favorite daytime television shows including General Hospital, Days of Our Lives, The Young and the Restless and The Bold and the Beautiful.