Hope Is Distraught Over The News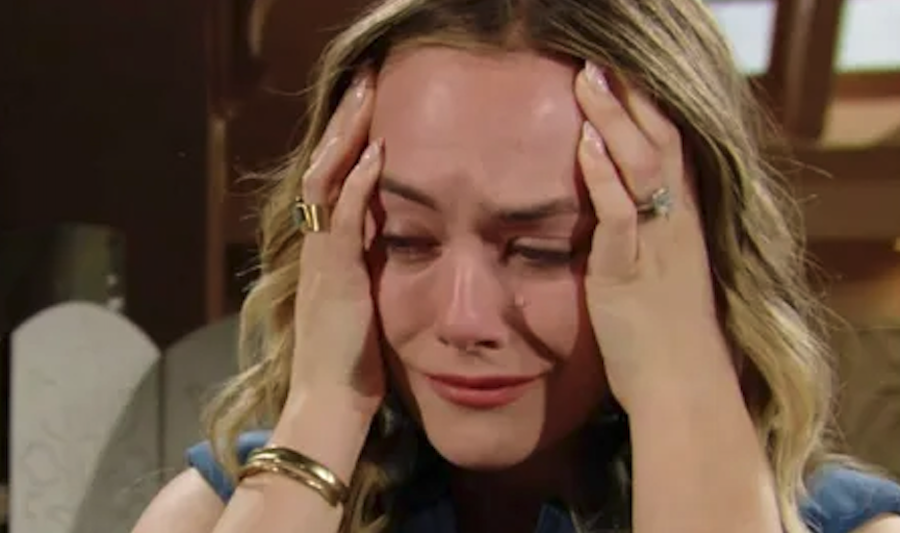 The Bold and the Beautiful spoilers say that Hope Logan will discover that Deacon Sharpe has been getting a little too up close and personal with Sheila Carter again. And let's just say that she is certainly not happy with the news. Keep reading below for everything you need to know.
The Bold and the Beautiful Spoilers: Hope Is Distraught Over The News
According to the latest edition of Soap Opera Digest, Hope visits her father Deacon, who reveals that he's in love. Speaking to the publication in a new interview, actress Annika Noelle, who plays Hope on the hit CBS soap, says, "That already throws her because she thought that had a really close relationship, and now there's something that he hasn't told her. So, she's kind of bracing herself because clearly this has been going on for a while and he hadn't told her anything."
And then right before her eyes enters Sheila, who reveals herself as Deacon's new partner. It goes without saying that Hope looks like she's been floored by this revelation. While it definitely throws her for a loop, Annika previews, "Hope is so floored that even if she could hear what they were telling her, she's not open to having that conversation right now. She's just so thrown that she cannot compute what she's seen in front of her and that it is real life and that it is happening."
The Bold and the Beautiful Spoilers: What's Next For Deacon And Sheila?
The Bold and the Beautiful spoilers say that Hope goes back to Finn to commiserate over what she had just witnessed. Annika says, "They both are flabbergasted and they both just can't really comprehend what they have learned. They are really using each other as a sounding board right now. Obviously, this is not what anyone hopes to hear when you hear your parent is dating someone new. I think Sheila Carter is the last person to be dating and involved with."
With that said, The Bold and the Beautiful fans will have to tune in every day to find out what will happen next. In the meantime, let us know what you think by leaving us a line with your thoughts in our comments section below. The Bold and the Beautiful airs weekdays on the CBS network. Check your local listings for times.
Be sure to catch up with everything on B&B right now.