General Hospital
GH Spoilers Update Thursday, October 19: A Father's Heartache, A Mother's Fears, A Girlfriend's Anger
Shocking Update! A Father's Heartache, A Mother's Fears, A Girlfriend's Anger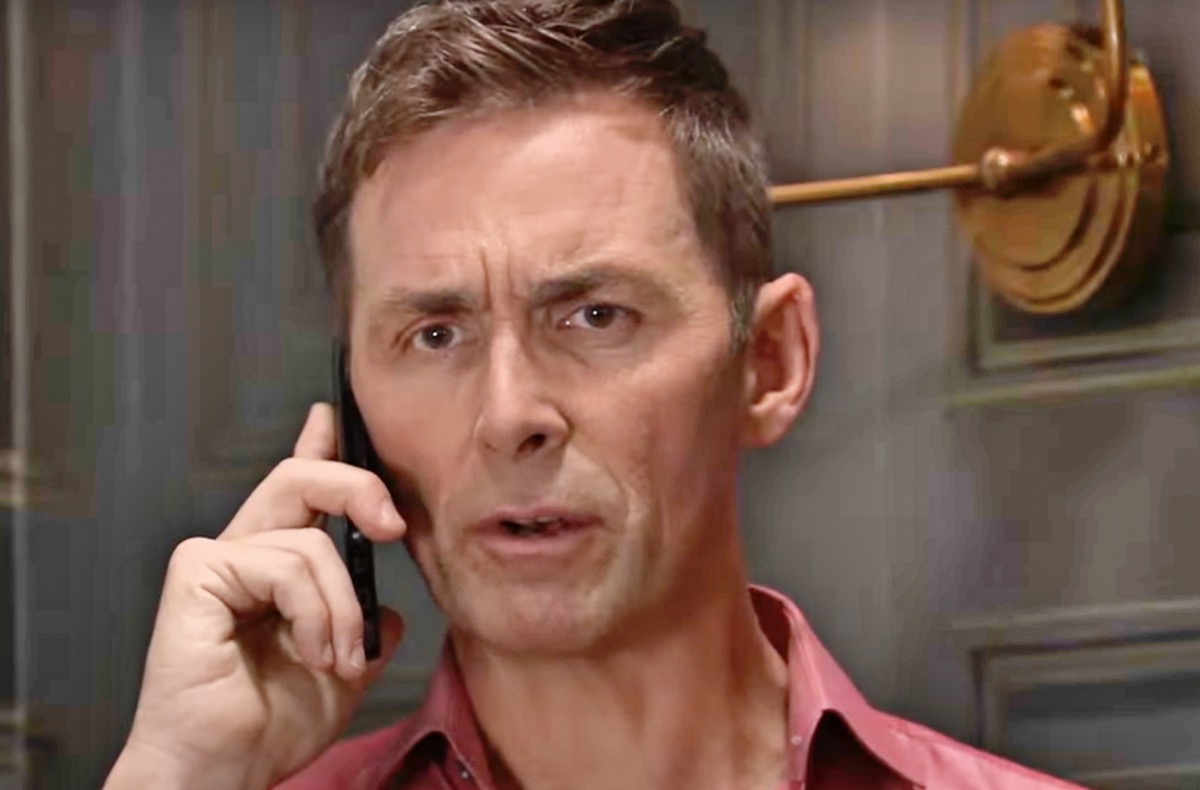 General Hospital spoilers and updates for Thursday, October 19 tease a father's heartache, a mother's fears and a girlfriend's anger.
Valentin Cassadine (James Patrick Stuart) gives an update about his daughter, Portia Robinson (Brook Kerr) learns of a fearful situation, and Trina Robinson's (Tabyana Ali) really angry!
General Hospital Spoilers: Ready Or Not, Here She Comes
Anna Devane (Finola Hughes) is talking to someone about the recent vandalism and arson that has torn apart her world, and says if her enemy makes another move, she'll be ready!
Anna has no idea that it's Charlotte Cassadine-(Scarlett Fernandez) influenced from beyond the grave by Victor Cassadine (Charles Shaughnessy).
She's ransacked and vandalized her Metro Court suite, putting red ink on all her new clothes, and set fire to her house.
If Charlotte does manage to sneak away from her father and try something again, Anna will be shocked. Charlotte is probably sneaky enough that she won't get caught, however.
GH Spoilers: A Father's Heartache
Valentin emotionally tells Laura Collins (Genie Francis) who just returned with Kevin Collins (Jon Lindstrom) what's going on with his daughter. Laura looks very worried as Valentin says it's worse than she realizes.
This is much more serious than a case of a teenage girl's rebellion, this is something beyond the pale. It's like Charlotte thinks she'll lose her father if he has a love life, and particularly one with Anna-Nina Reeves (Cynthia Watros) would be her preference.
But Nina is remarried and both she and Valentin have moved on romantically, even though Nina still thinks of Charlotte and treats her like her daughter.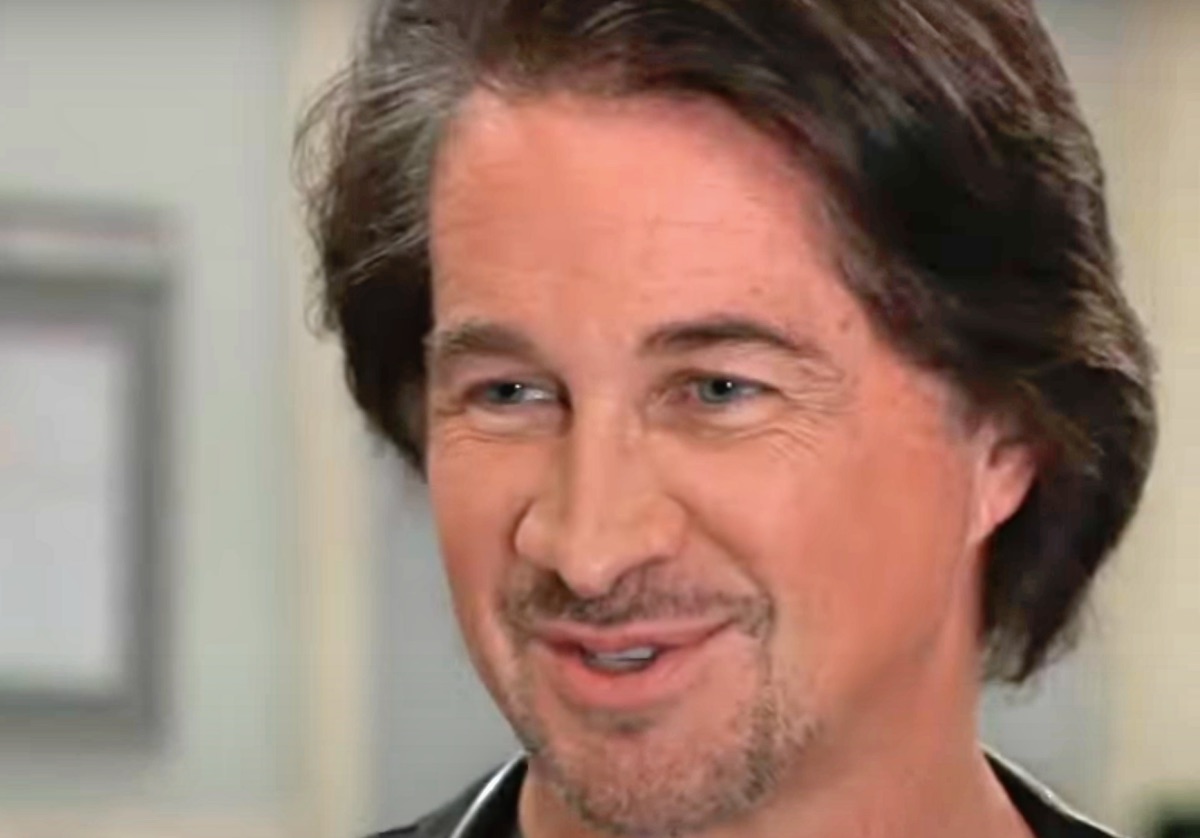 General Hospital Spoilers: Weekend Plans-Hoped For
Meanwhile, at GH, Hamilton Finn (Michael Easton) talks to Elizabeth Baldwin (Rebecca Herbst) with weekend plans on his mind.
He tells her let's spend the weekend together, and it's probably not a family camping trip he means. After a stressful week for both a trip out of town might be just the thing to do.
Everyone needs a vacation once in a while and if it's a romantic one with one's significant other, all the better. There's a very good chance she'll tell him yes!
GH Spoilers: Jordan Ashford Demands Answers
Elsewhere at the hospital, Jordan Ashford (Tanisha Harper) demands answers, as she shouts into her phone "find out who dropped the ball"!
She's probably upset about Cyrus Renault's (Jeff Kober) recent release from Pentonville, because that's the last thing Port Charles and she needs.
Unless there's some secret she's holding about Mason Gatlin (Nathanyael Grey) and Dante Falconeri (Dominic Zamprogna) being put on administrative leave, that's got to be the problem.
There's also a chance that Drew Cain (Cameron Mathison) was released and taken back to the prison, his life in danger there.
General Hospital Spoilers: Mother-Daughter Talk
Elsewhere, Felicia Scorpio (Kristina Wagner) and Maxie Jones (Kirsten Storms) catch up and have a mother-daughter talk.
Maxie talks about something coming at a very high price, and she's probably talking about averting the Deception Cosmetics lawsuit. Lucy Coe (Lynn Herring) had to give her ELQ shares to Tracy Quartermaine (Jane Elliot) to keep the lawsuit from moving forward.
Plus, they would have to hire a new Face of Deception, Sasha Gilmore (Sofia Mattsson) being too controversial-luckily, Sasha's considering moving so she didn't have to fire her. The new candidate, Blaze (Jacqueline Grace Lopez) is still considering the offer.
GH Spoilers: A Mother's Fears
A mother's fears will definitely be in play when TJ Ashford (Tajh Bellow) gives Portia the news. He tells her someone was there at the hospital last night and it is her right to know-he's talking about Cyrus, of course.
Several years ago when Trina was in high school, she and Cameron Webber (Will Lipton) were kidnapped by Cyrus. Portia will definitely be afraid knowing that Cyrus has been released, no matter how frail and feeble he pretends to be.
General Hospital Spoilers: A Girfriend's Anger
Meanwhile, at the Jerome Art Gallery, Trina displays her anger as she shouts at Spencer Cassadine (Nicholas Alexander Chavez).
This is the first big fight they have had and it's about Esme Prince (Avery Kristen Pohl) and Ace Prince-Cassadine (Joey and Jay Clay). Trina isn't happy with Spencer and Esme living in the same house, and co-parenting Ace.
Trina shouts that this fantasy Spencer and Esme have is a dream come true for Esme! She gets to play house and pretend she and Spencer have a child together!
Be sure to catch up on everything happening with GH right now.