Days of Our Lives
Days Of Our Lives Spoilers Week Of 9/18: Love Is In The Air, Mystery Looms Abroad
Love Is In The Air, Mystery Looms Abroad
Fall has begun, and citizens in Salem can't wait for sweater weather, pumpkin spice lattes, and . . . manhunts? Get ready, "Days of Our Lives" fans, because we've got another week of fresh spoilers for you. While multiple characters search for answers to their problems, sparks fly as wedding bells ring in the distance. Or is that alarm bells?
Viewers can expect to see drama between Leo and Dimitri heat up, Tripp landing in the hot seat after Ava's disappearance, and Kayla fishing for information about Stephanie and Chad's relationship. Right now, the biggest storylines are the question of Victor's mysterious trip to Greece and missing will, Ava and Harris' escape from Bayview, and the impending wedding for Sloan and Eric and EJ and Nicole.
Without further ado, here's what is going to happen on "Days of Our Lives" the week of September 18, 2023.
Alex and Brady hunt for the truth in Greece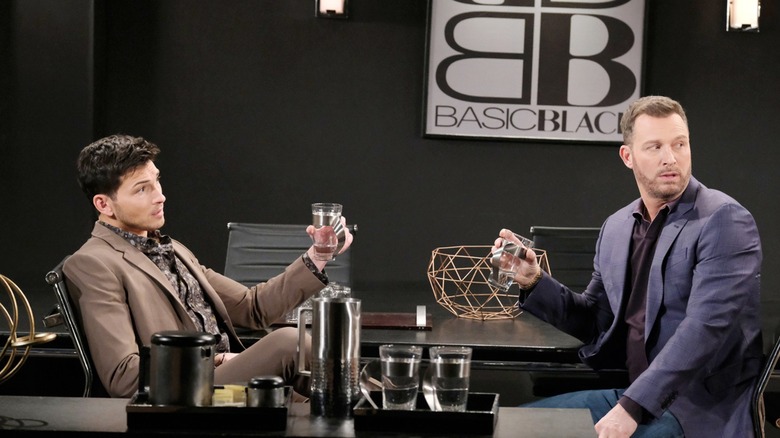 The mystery surrounding Victor's destroyed will continues on Monday, September 18 as Alex and Brady head to Greece to investigate. After Victor's funeral, the Kiriakis family learned that Victor made a secret trip to Greece and destroyed his will three days before he died. With Vivian claiming that she is Victor's widow and therefore inherits the Kiriakis fortune, Alex and Brady have taken it upon themselves to figure out the truth, and that starts with the last place Victor was seen alive.
Ava and Harris search for Susan in London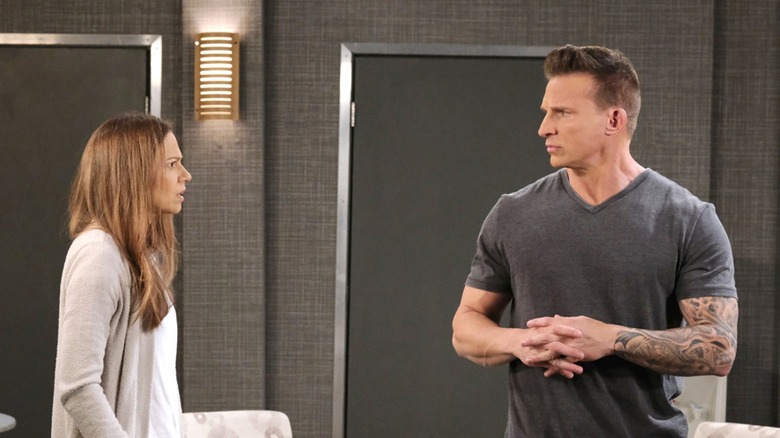 On Tuesday, September 19, Ava and Harris head to London in search of Susan Banks. Since Harris and Ava have escaped from Bayview after EJ sent an assassin to kill Ava, she has now remembered that Susan is alive and was not killed in the car crash that took place months ago. After a few visions of Susan, Ava has deduced that she must be hiding out in London. Harris and Ava secured fake passports for their trip, and now all that's left is to find the one piece of evidence that would exonerate Ava from Susan's murder.
Wendy snoops on EJ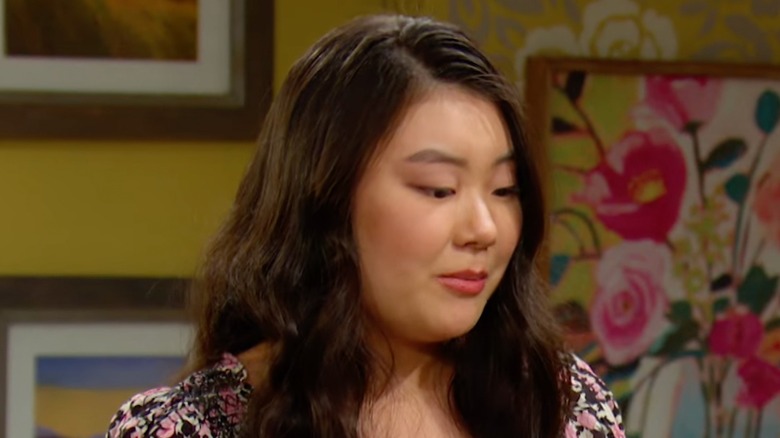 Wendy tries her hand at detective work on Tuesday, September 19 when she attempts to find incriminating evidence against EJ. Tripp is determined to see that EJ is put away for sending a hitman after his mother Ava, and since Wendy would do anything to help her love interest, she will take it upon herself to solve the crime. Wendy is a tech wiz, after all; with her skills, she's sure to find something that links EJ to the assassin. Just hope that she doesn't get caught in the process.
Johnny and Chanel's romance blossoms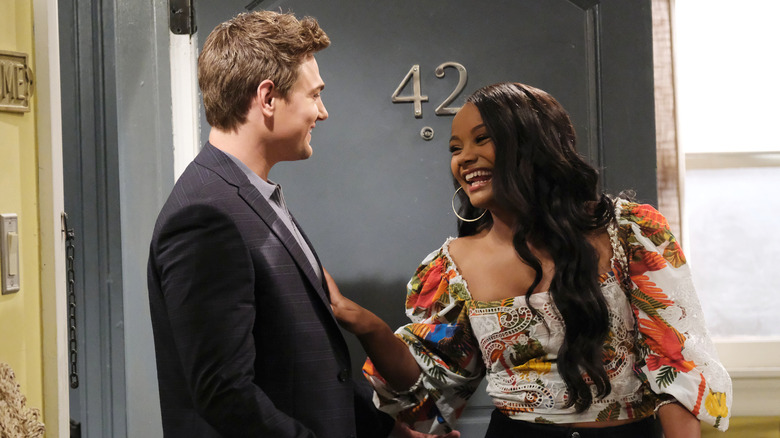 Sparks fly on Wednesday, September 20 as Johnny and Chanel make time for romance. Ever since their marriage ended in divorce, Johnny and Chanel have grown close as friends and supported each other through tough times. However, more recently, their feelings have developed, and Johnny took a chance by telling Chanel he still loved her. Despite her new relationship with Talia, Chanel chose Johnny, rekindling their relationship for a second time. Maybe this time, all will work out for the young couple.
Vivian and Maggie butt heads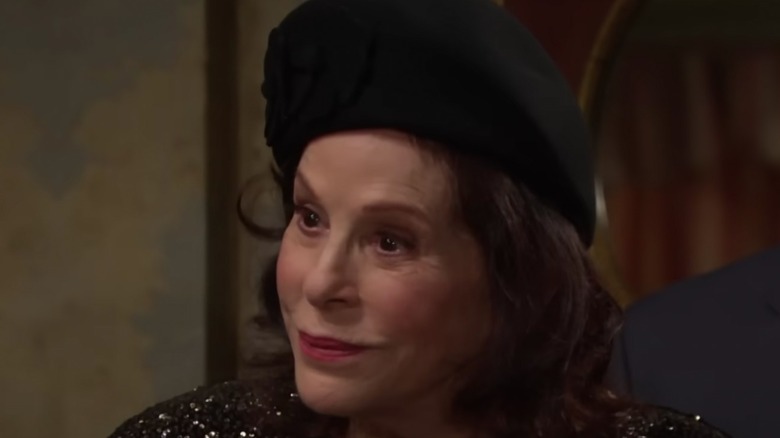 Rivalries heat up on Thursday, September 21 as Vivian and Maggie continue to butt heads. Vivian's epic return to Salem spelled trouble for the Kiriakis clan as she announced that she was legally Victor's widow and the heir to Victor's fortune. Maggie is understandably upset to learn that her marriage to Victor was presumably never valid, and she will turn that anger on Vivian. Not to mention the fact that Vivian and Maggie have gone head-to-head over Victor in the past; this is yet another installment of their feud over the years, and it is bound to cause chaos in the Kiriakis clan.
Marriage is on the horizon for two couples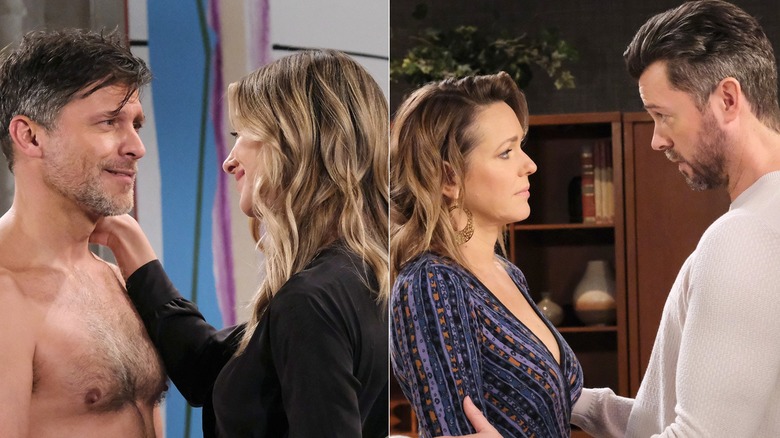 Love is in the air on Friday, September 22 as Sloan and Eric and EJ and Nicole get ready for their respective weddings. Sloan and Eric have been through the wringer over the last few months as they got pregnant and subsequently suffered a miscarriage. EJ and Nicole are blissfully happy, but that won't last long as Sloan is keeping a big secret: Nicole is actually pregnant with Eric's child, not EJ's. Viewers know that Salem weddings rarely go off without a hitch, and these two will be no different. What kind of secrets will be revealed as Nicole and Sloan prepare to walk down the aisle?