Nadia Bjorlin Exits Salem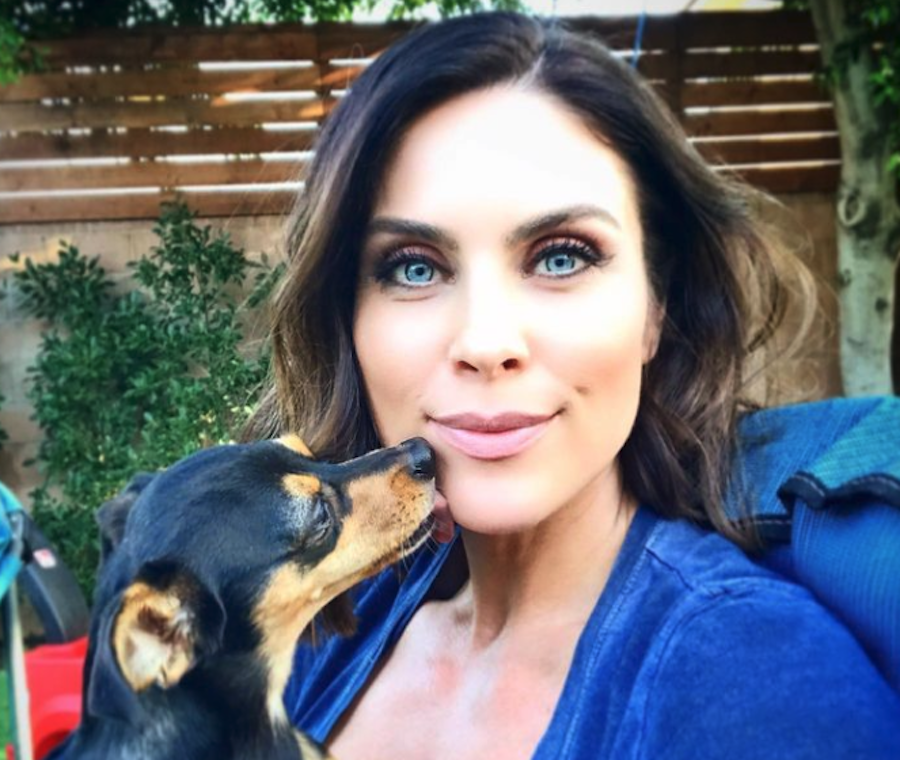 Say it isn't so! Days of Our Lives comings and goings once again say that Nadia Bjorlin will be leaving the show. The actress, who is best known for her role as Chloe Lane, is due to exit the soap. Keep reading below for everything you need to know.
Days of Our Lives Comings And Goings: Nadia Bjorlin Exits Salem
Nadia has been making plenty of appearances on Days of Our LIves throughout the years. No matter how many times she says that she's leaving the soap, she always ends up coming back in one form or another. She made her debut in Salem back in 1999 and ended that first run in 2003. She then returned again from 2004 to 2005 before coming back in a full-time capacity in 2007. After a couple more brief stints, Nadia came back on contract with the show in 2016 but left in 2019. She came back again in 2020 and has been with the show ever since.
Back in 2022, Nadia gave fans a little insight into her character, Chloe. In an interview with Soap Opera Digest, Nadia opened up about her character's strengths and weaknesses. She said, "Her strengths are she is smart and figures things out really quickly. People sometimes forget that she was valedictorian [of her high school class]. There were a couple of years, though, that they made her not so bright, but that happens to all the characters. They kind of ebb and flow in that way. I also like that she knows what she wants. Her weaknesses are doubting her feelings, doubting who's being truthful and who she wants. Currently, she seems stronger in that matter. She knows what she wants and is not living in the past. She's not dwelling on what happened to Philip because there's nothing she can do about it. She doesn't know if he's dead or alive or what happened to him. She has to move on with her life. She can't just stay stuck in the same place."
Days of Our Lives Comings And Goings: Nadia Says Good-Bye!
When asked about Chloe's "archenemy" she said, "I feel like other people have felt that way about Chloe, but she's never put that much energy into it. Some people have done some really awful things to Chloe, stuff that was really unwarranted. Obviously, who comes to mind is Kate. She tried to poison Chloe. Victor is really her archenemy. They've never, ever gotten along. He's always been truly horrid to her. At the forefront recently in the story, I would say Kristen. She's been trying to terrorize Chloe for a long time now. It's so funny, because Stacy [Haiduk, Kristen] and I love each other in real life. We'll work together and scream at each other, and then be like, 'Do you want to go to lunch?'"
Of course, Days of Our Lives fans will have to tune in to find out what will happen next! Watch this space. In the meantime, let us know what you think by leaving us a line with your thoughts in our comments section below. Days of Our Lives airs weekdays on the Peacock network. Check your local listings for times.
Be sure to catch up with everything on DOOL right now.